Revenue Reporting Services is committed to providing customers and clients with seamless and convenient payment options. You can pay online, or by calling our toll free at the number 833-342-5412.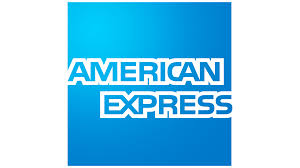 AGREEMENT NOTICE: This is an attempt by a debt collector to collect a debt. Any information obtained will be used for that purpose.
REFUND POLICY:  Revenue Reporting Services takes a strong stand against unauthorized and fraudulent transactions. Upon receipt of notices of fraud or unauthorized charges, the amount will be credited back to the credit or debit card used for the transaction.  Revenue Reporting Services, LLC reserves the right to contest the allegation of fraud or unauthorized charges when there is sufficient proof that the transaction was properly authorized.
We are a debt collection agency attempting to collect a debt and any and all information obtained will be used for that purpose.
Revenue Reporting Service's Privacy Policy has been created to safeguard your privacy while you use this website. If you have any questions regarding our privacy policy, please email stacy@revenuereportingservices.com
Collection of Data
Personal information (such as name, address, phone number, email address, etc.) may be collected from you only when you voluntarily provide such information. Web site visitors who do not want identifying information collected online are asked to call Revenue Reporting Services toll free at 1-888-312-8602.
Information collected is securely stored and may not be available to you for modification once submitted. Revenue Reporting Services will never sell this information or provide it to any third party, other than your creditor, without consent from you.
Personal information about customers may be collected during the account placement process. This information will NOT be made available to any other third parties.
Security
Information that you provide to Revenue Reporting Services is securely stored. All communication and payment information is transmitted via SSL (Secure Sockets Layer) encrypted forms which ensure that the information cannot be intercepted while in transit.
Click to pay online or give us a call to settle your account over the phone.